Features
Teams
In Auditzy, we provide a robust Teams feature designed to facilitate collaboration effortlessly. You can invite your team members by simply using their email addresses, setting the stage for seamless teamwork.
As the team leader or owner, you have full control, allowing you to assign roles and audits according to your specific requirements. This streamlined approach ensures that your team works cohesively and conducts targeted audits, ultimately enhancing your workflow.
Benefits of Using Auditzy Teams
Targeted Collaboration: Organize teams according to specific use cases and needs, ensuring that each team member's expertise is put to good use.
Informed Decision-Making: Collaborative teamwork encourages in-depth discussions and fosters constructive feedback, which in turn contributes to continuous improvement.
Heightened Data Security: By compartmentalizing sensitive information within individual teams, overall data security is bolstered.
Accelerated Outcomes: When data is accessible to all team members, it expedites the decision-making process and leads to quicker results.
Comprehensive Reports:: Team synergy results in comprehensive reports that incorporate a wide range of ideas and viewpoints, enriching the quality of the final output.
Getting Started with Teams
Step 1 : Create Team
Click on the Team option on the left side.
Put in the name for your team and you can add a team picture too if you like.
Give some credits to your team, like how many audits and technologies they can use.
You can choose automatic credit allocation option to allocate credits every month automatically.
After entering the details, press Process and create Team, the click on Yes, create Team.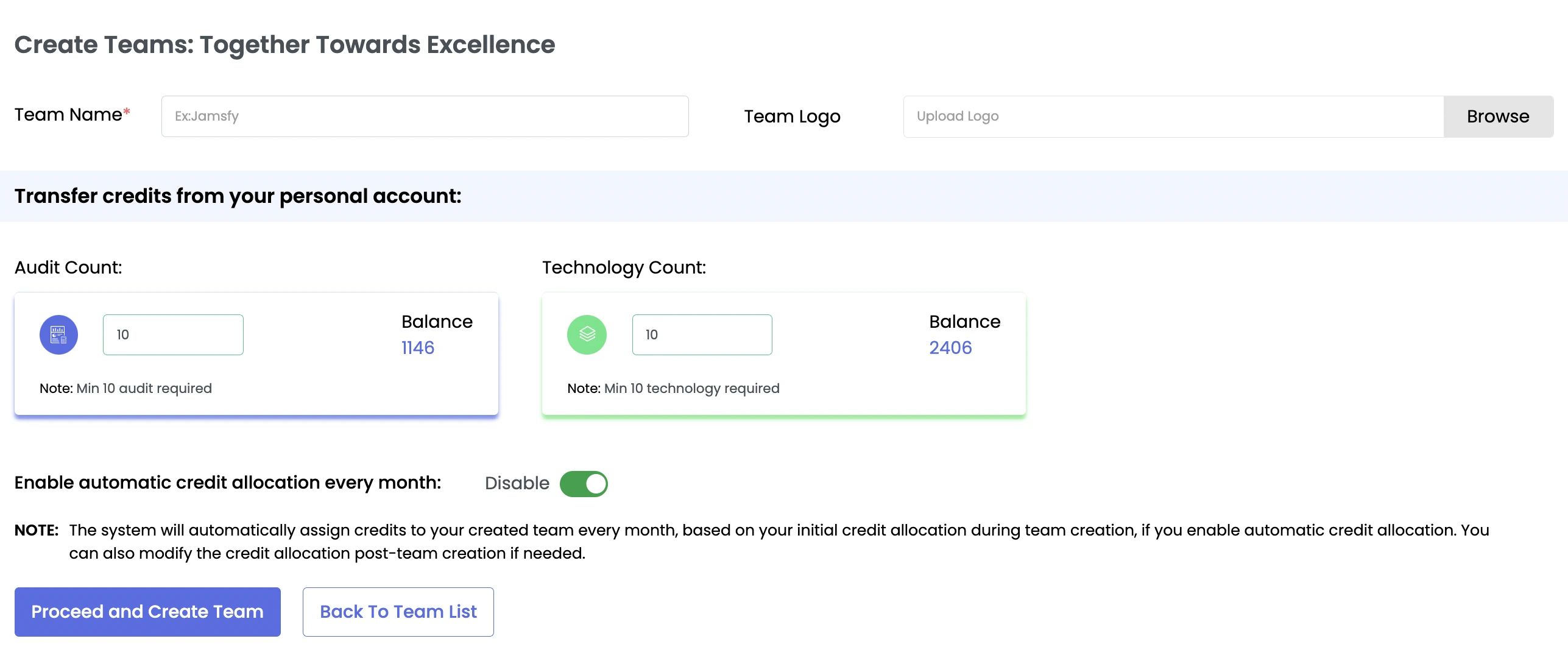 Enabling automatic credit allocation every month for a team will automatically allocate credits from the owner's account to the team. The amount of credits for Audit and Technology for automatic allocation will stay the same as when the team was created.
If you want to change this amount, you can click on Edit under the Action tab next to the team.
Step 2 : Invite Team Members

Now the team has been created , the first step is invite team members and assign them roles. To do that
Click on View Details under Action section of your team.
Input the team member's Email Address, assign a role.
You can also invite multiple members by clicking on Add More button.
Click on Send Invite.

Once the team member accepts the invitation, they will be added to the team and will be able to perform audits and access the team's data as per the role assigned to them.
You can come back later and click on the View Details button to view, add and update team members.

Step 3 : Navigation to Team

After you have made a team you can switch to your team ecosystem by clicking on the team switch button and selecting your team as shown below.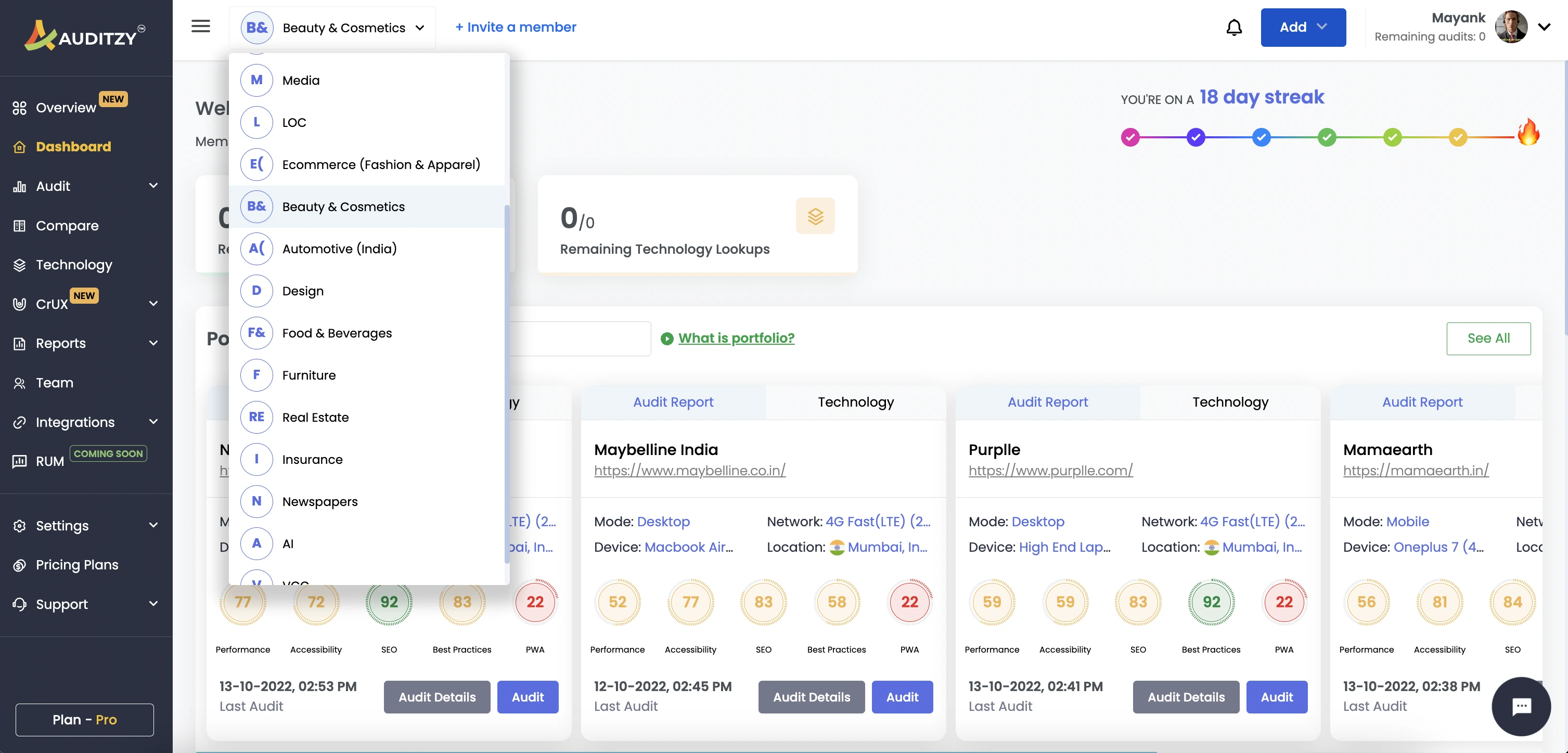 The best part is that you can create teams for different purposes. You can choose who's in each team, perform audits and get reports based on what you need. Team members can work together, analyze things, and do audits for portfolios or competitor websites to get detailed insights.
Different actions to manage your Teams

You can easily edit/manage a Team's details by clicking on multiple options under the Action tab against the team you want to edit.
By Clicking on View Details button you can view team members of the team. The owner can edit roles of each team member and even send invitation to new team members by clicking on Invite Team Members button.

The Edit icon is to update team details like team name, upload a new image for the team and add more credits to your team's account.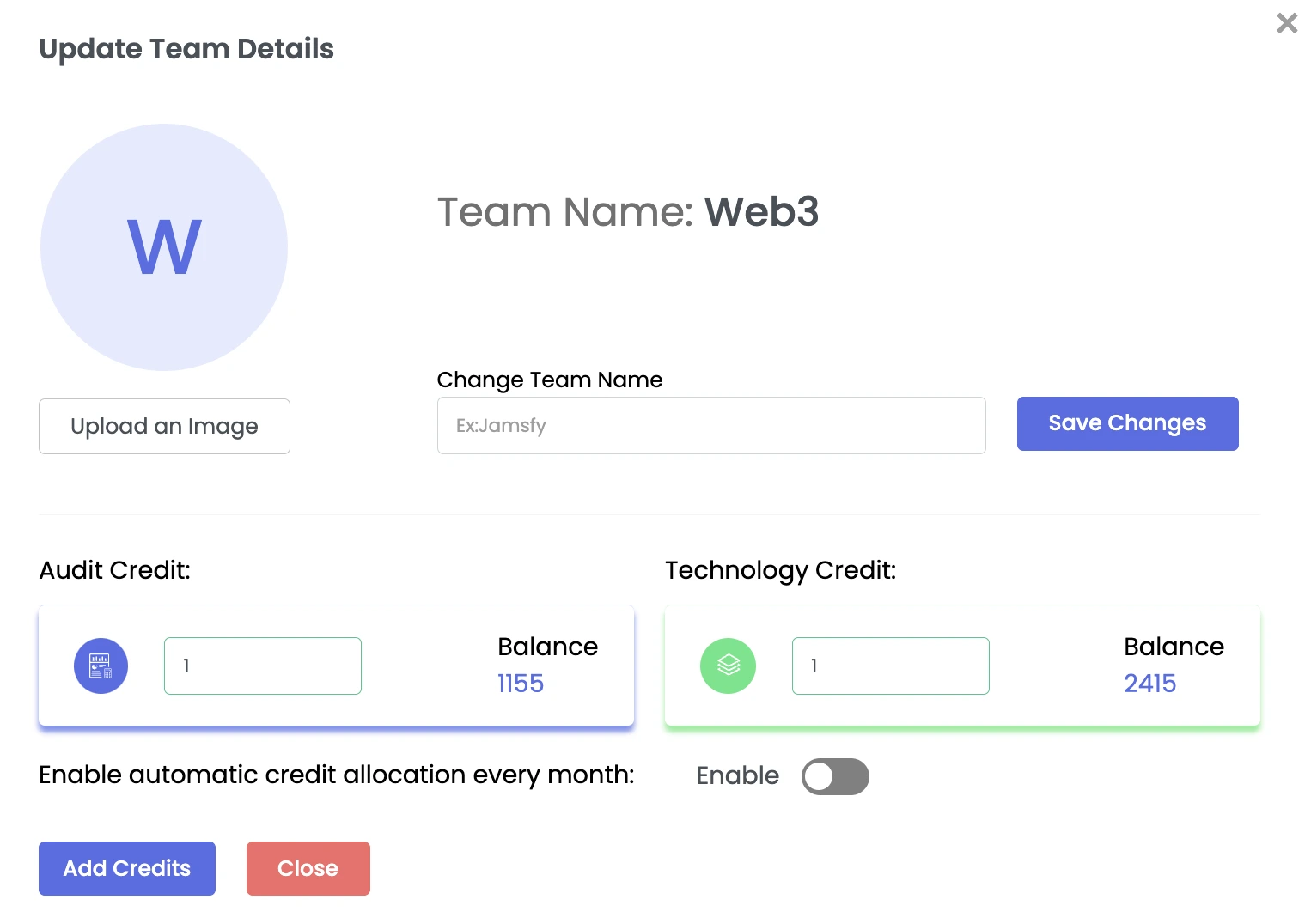 If you want to delete your team and all the data related to it you can do so by clicking on the Delete icon under Action tab.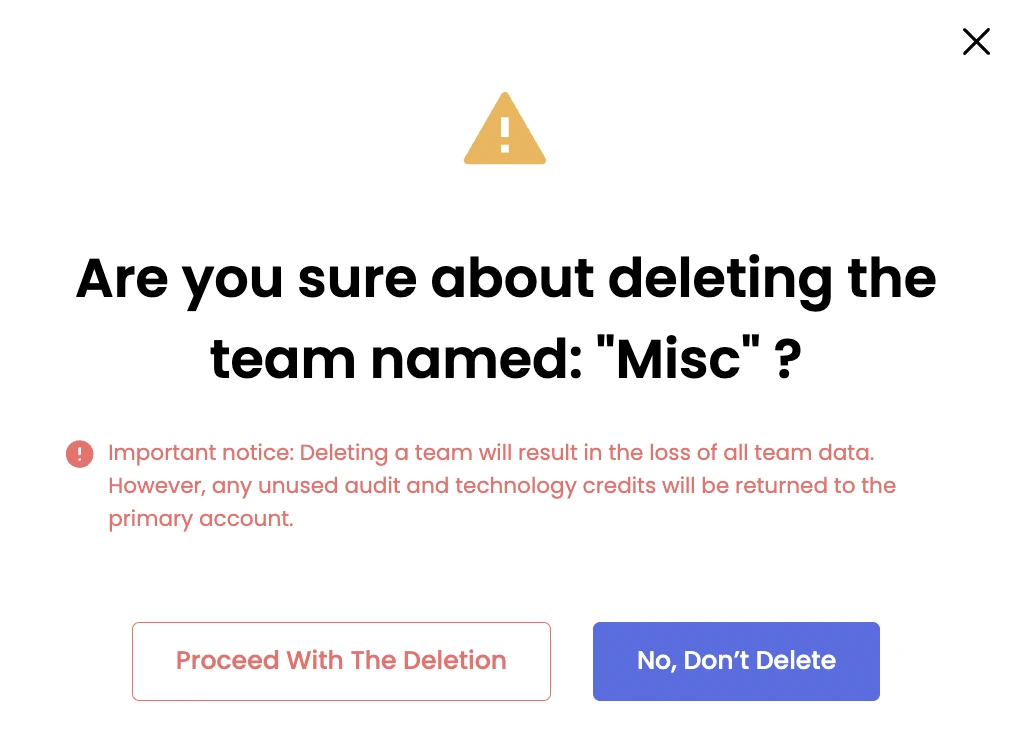 Lastly, three dot icon is for Rollback Credits feature. You can rollback all the credits you have assigned to your team back to your personal account by simply clicking on the roll back credits button and then clicking on yes.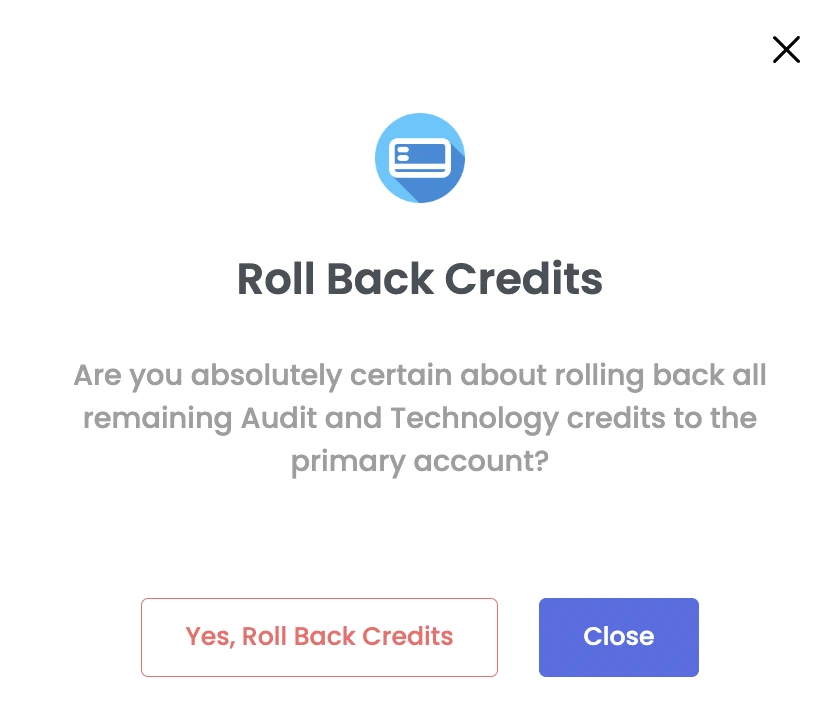 Please note that deleting a team will delete all the data like portfolio, competitor websites, audit history and other related data. So, only do this if you're completely certain. Also, know that when a team is deleted, any remaining credits will go back to the team owner.
Got Questions or Need Help??

Do you have any questions or need assistance related to Auditzy's Teams feature? Interested in a demo to explore how Teams can enhance your collaboration? Our support team is here to provide the guidance you need!
Explore Auditzy for Free Today

Start monitoring your website with a  Free 14-day trial (No Credit Card required), or run a Free Historical Core Web Vitals Test today.